CRM
With Customer Relationship Management (CRM) you manage your addresses, communicate with your customers and force your sales.
App (PWA)
With your own app you get the customers from where they are: On the Smartphone! The Progressive Web App (PWA) combines the benefits of a native app with the benefits of a website.
EMS
With the E-Marketing System (EMS) you send personalized e-mails or sms to your selections and create FollowUp-e-mails or sms and online customer surveys.
WebConnector
The WebConnector connects your website to the Worldsoft Business Suite. Registration and order forms, product sale (Quick Shop), surveys, client admin, calandar and affiliate program are available.
Factura
Create quotes, order confirmations, invoices, credits, delivery notes and reminders easily and quickly. Invoices for recurring services and reminders are created automatically. With article and warehouse management.
Affiliate
With affiliate you have a complete partner sales system. Commission runs settle automatically all overdue fees and send the partner the commission note by E-Mail.
Templates
Here you can manage your templates for e-mails, letters (PDF) and invoice documents. You can create new templates and copy existing templates and overwrite.
Statistics
Sales statistics are automatically recalculated and can be accessed in real time around the world.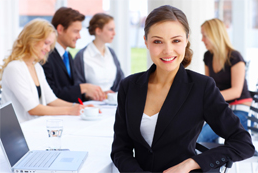 The Worldsoft Business Suite is the ideal business management software for small and medium-sized companies. CRM, lead manager, e-marketing tools (E-Mail- and SMS-Marketing), mail goupware, calendar, billing with inventory management, affiliate system and automatic commissions - everything from a single source. This user-friendly online software can be connected with the WebConnector at each website. The software is flexible, quick to learn and easy to use. More information: